Detta evenemang har redan ägt rum.
Geoff Tate 3 mars
mars 3 @ 18:00

-

mars 4 @ 01:00

445 KR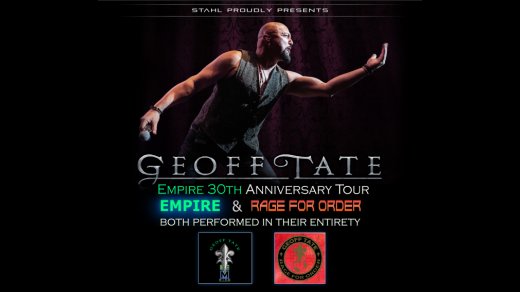 Ålder 18 år
Insläpp 18:00
Erbjudande;
Schnitzel, stekt potatis & béarnaise med öl/läsk 200:-
Ring 011-171037 för att boka.
Förband
Frontiers ( Journey Tribute )
1830-19:40
20:00
Artist: GEOFF TATE – EMPIRE 30th Anniversary Tour 2022 + special guest Length: 120 min + special guest 40 min. Date: Saturday 3th March 2023 City: Norrköping, Sweden Venue: Borgen
GEOFF TATE BIOGRAPHY
30TH ANNIVERSARY OF EMPIRE IN 2020
Can't you feel it coming? EMPIRE! Can't you hear it coming? EMPIRE! Here comes 2020 and that sound you hear and vibration you feel is GEOFF TATE and his band, Operation: Mindcrime, gearing up for their forthcoming tour of America beginning next spring that will celebrate the 30th Anniversary of EMPIRE. Released in August of 1990, the album spawned six singles ("Empire," "Silent Lucidity," "Best I Can," "Jet City Woman," "Another Rainy Night (without you)" and "Anybody Listening?") and is Queensryche's best-selling album to date with sales over over three million units, achieving triple-platinum status. GEOFF and the band — currently comprised of Kieran Robertson on guitar, Jack Ross on bass, Scott Moughton on guitar and Felix Bohnke on drums — will be performing all eleven songs from the album back-to-back, in its entirety. And to throw it completely over the top, the forthcoming shows will be kicked off by a complete performance of Queensryche's second studio album, Rage for Order, another eleven song gem that featured the singles, "Gonna Get Close to You," "The Whisper" and "Walk in the Shadows." Just a few years after its release in the summer of '86, Kerrang! magazine called it one of the "100 Greatest Heavy Metal Albums of All-Time." That's right, both "Rage for Order" and "Empire" all in one night!